Main content starts here, tab to start navigating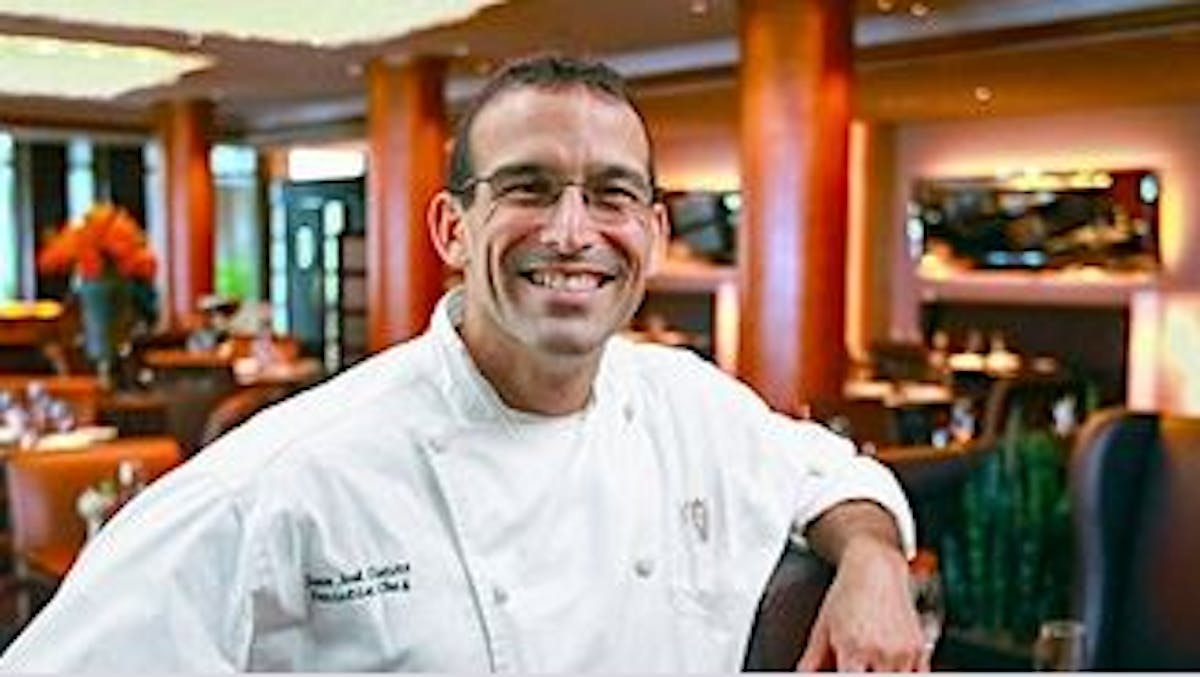 Chef Juan Jose Cuevas
October 15, 2022
Chef's Dinner Series in conjunction with Don Q Rum is pleased to present the culinary excellence of Master Chef Juan Jose Cuevas, Executive Chef of 1919, Puerto Rico's leading fine-dining restaurant located in the historic Condado Vanderbilt Hotel. We are delighted and honored to welcome back to New York this leader in the Farm-to-Table movement, renowned for applying sophisticated technique to local ingredients thereby creating innovative, unexpected, and exceptionally delicious flavor sensations. The evening's menu is nothing short of a Tour de Force representing world-class execution across a multitude of ingredients expertly assembled before you in our open kitchen.
And as always, there will be plenty of wine and merrymaking of the kind we are known for at every Chef's Dinner Series event! The venue is a special place too. Chef's Dinner Table, a private culinary salon tucked away in a downtown NYC loft, offers the ultimate experience in luxury private dining. More than a fancy restaurant, this venue is to dining what private jets are to flying!
ABOUT THE CHEF:
An honors graduate of the Culinary Institute of America, Cuevas commenced his culinary career in 1995 at 3-Michelin starred Akelarre in San Sebastián, Spain and later worked at the world-famous Noma in Copenhagen (hailed as the "Best restaurant in the world" for 5 years). With stints at El Raco in Barcelona, and Essex House in New York City under the legendary Alain Ducasse, and Blue Hill , Chef Cuevas went on to earn a 4-star rating from The New York Times, the paper's highest culinary accolade,
Please consider joining us for this very special evening of fine dining and delicious conversation. And remember, when you buy a ticket, it includes everything, so you don't have to worry about gratuities at the end of the night (unless you want to).
Menu
Canapes
Plantain, Scallop Tartar, Truffle Vinaigrette
Warm White Bean Soup, Truffle, Crispy Iberico
Croqueta de Bacalao, Shrimp
Foie Crostini, Mango Chutney
Beef Tataki, Clams-Octopus Escabeche, Cilantro, Pickled Aji Dulce
Amuse Bouche
Tuna Crudo, Cucumber, Serrano Chili, Citrus, Mustard Seed, Kristal Caviar
Appetizer
Ora King Salmon Confit, Union Square Market Vegetable Fricassee, Guacabo's White Beans, Crushed Basil, Dill, Pistachio
Intermezzo:
Ricotta Gnochi "Mar y Montaña" Buche de Bacalao, Morcilla, Tomato Sofrito, Crujiente de Parmesano, Chicharrones
Main Course:
Prime Eye of Rib,Caramelized Coffee Eggplant, Freekeh, "pastel al Caldero", 'nduja, walnut
Desserts:
Coconut-Lime Custard, Tropical Fruit, Champagne granite

Calabaza- Mascarpone Bar, Gianduja, Praline, Ginger Macaroon, Cinnamon Ice Cream