Main content starts here, tab to start navigating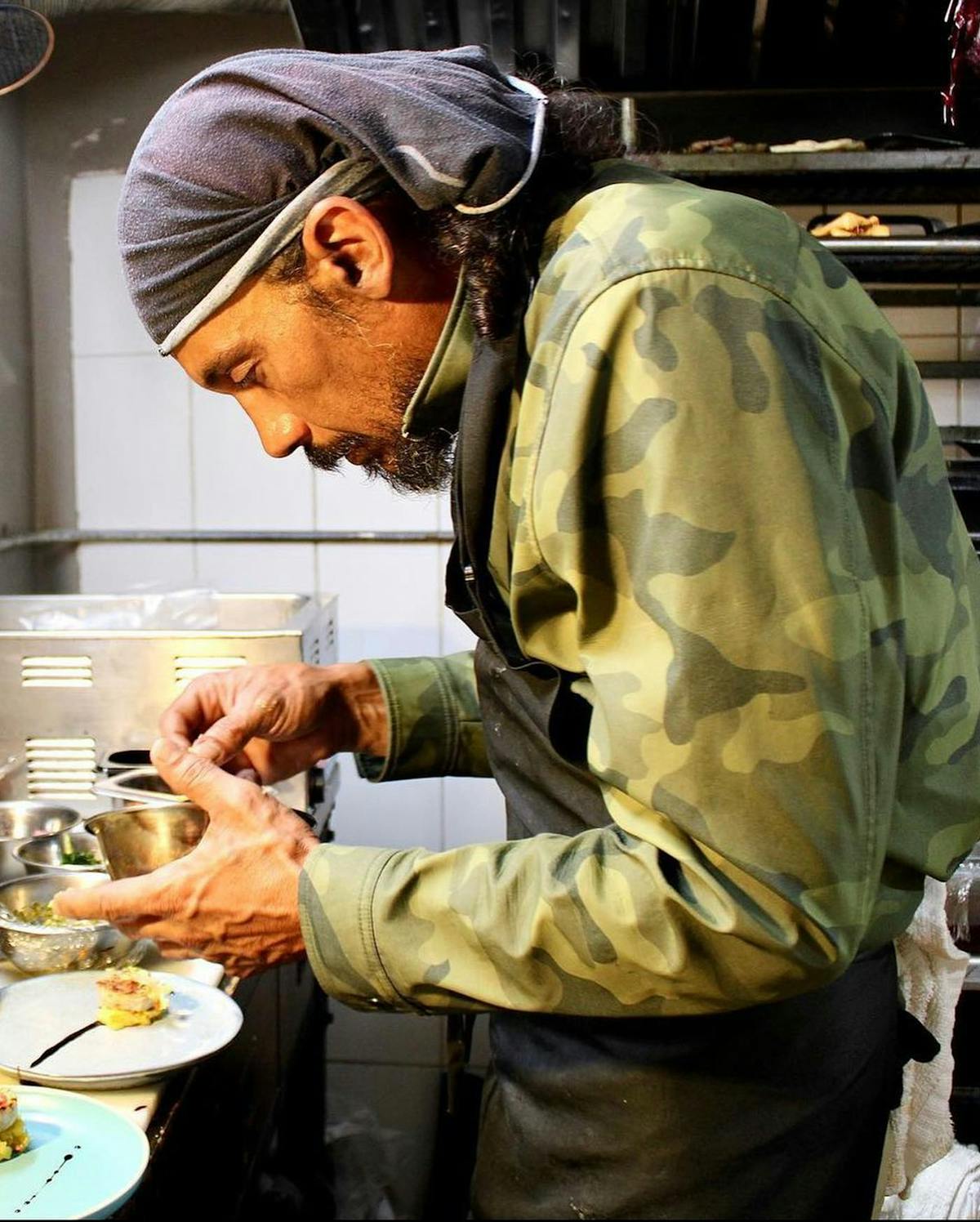 Chef Carlos Portela
June 10, 2023 SOLD OUT
THE MENU
Canapés:
Rellenos de Pana
Yautia y Carrucho
Alcapurria de Carne
Pasteles de Yuca y Pollo
1st Course:
Adobo Cured Tuna with Greens, Wildflowers and Sofrito Alioli
2nd Course:
Calabaza Coco y Salmorejo de Jueves- Ajilimójili
3rd course:
Crunchy snapper, smoked tomato escabeche- tostones roasted ramp purée
Roasted entrecot of beef - bok choi- mango and duck liver- burnt carrots
Lamb fricasse- arroz con tocino - avocado relish
Dessert Assortment:
Flan de Calabaza
Flourless cake with Tropical Fruits
Mantecado de Coco
Petit Fours and Cheese
ABOUT THE CHEF
Chef Carlos Portela's avante-garde Puerto Rican cuisine is considered a breakthrough in the evolution of the island's food experience. His hyper local product philospohy has created numerous relationships with farmers, fishers, and producers from around the island. Originally from Caguas, Puerto Rico, Portela is the executive chef at Orujo Taller, located in San Juan. Orujo is known for its innovative approach to Puerto Rican influenced cuisine with a focus on locally sourced ingredients and traditional techniques. As a lifelong learner of the culinary arts, Chef Portela has hosted numerous workshops and trainings for young chefs and gastronomy enthusiasts. Recognized as "The Best Chef in the Caribbean" in 2005 by the Caribbean Hotel & Tourism Association, he has traveled to different parts of Europe and Latin America representing Puerto Rican Gastronomy. As a connector and advocate of Puerto Rican chefs, he works on expanding the philosophy of food sovereignty and knowledge of the cuisine of Puerto Rico and the Caribbean, which is among the most complex in history and flavor. On this special evening, he will recreate the ambiance, dynamics and experimentation of his chef-driven concept, incorporating local flavors and techniques of the Caribbean by using ingredients sourced inside the NYC area.
Read more about Chef Portela in Food & Wine
Watch this video for more on his cusine style and sourcing practices